Rates.....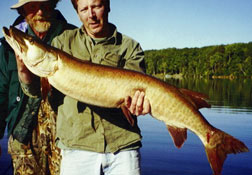 Fishing & Hunting Guide Rates
Rates prices are for two adults.....
Half Day (Open Water or Ice Fishing) - $265.00 plus bait
Full Day (Open Water or Ice Fishing) - $335.00 plus bait

Extra Adults - $25.00 per person
Kids 12 & Under Fish Free
Family Rates & Group Rates are available upon request

Fly Casting Instruction - $60.00 for 2 hours (evenings only)
Guided Deer Hunting Stands - $350.00 per person (discounts on multiple stands)
Personnally Guided Deer Hunting Trips - $325.00 per day (minimum 3 days)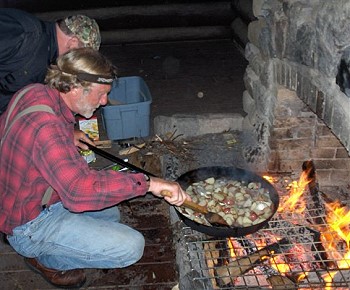 Multiple day discounts and free shore lunches on large groups and multple day bookings.
50% deposit required on all trips. We fish under all weather conditions.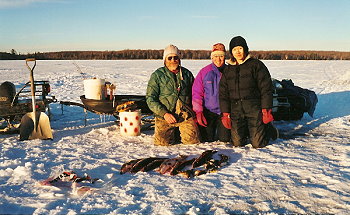 Let's Go Ice Fishing!
Cabin Rental Rates (discounts for repeat customers)
Rates includes 2 adults and 2 children
$700.00 Week or $110.00

Daily

Extra People - $15.00

Daily

or $60.00 Week
Deposit Policy - A 50% deposit is required to hold your reservation. This deposit is refundable only if and when the time slot is refilled by another client.